Stressed?
We are here to fight
for you
Lawyers for Justice, PC, a first class law firm has been fighting for California workers for over a decade.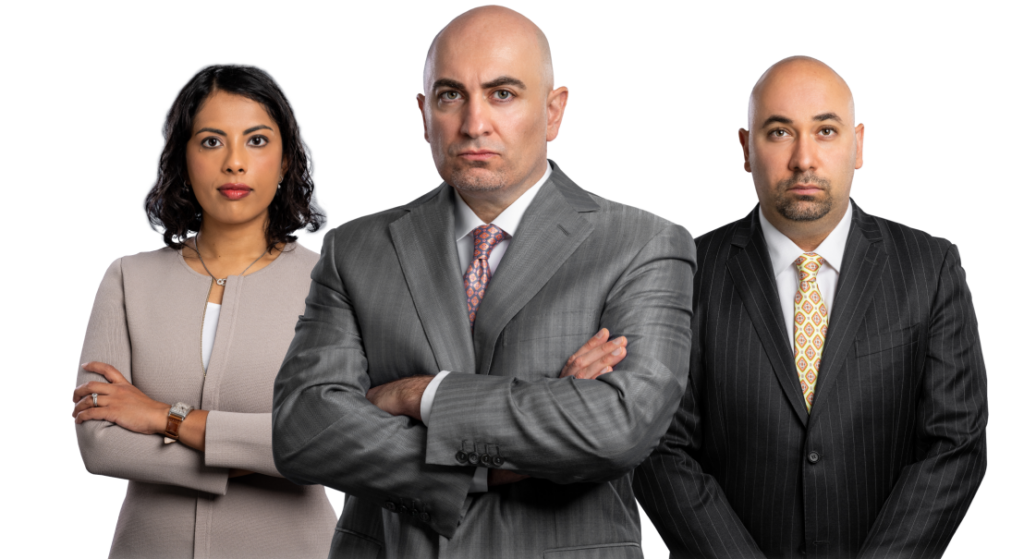 We Are Attorneys That Are Committed to Our Clients
No obligation. Call us for a FREE consultation. Prospective clients receive a free consultation over the phone with one of our team members so we can evaluate their case and determine if we can help. Find out how the attorneys at Lawyers for Justice, PC can help you.
We understand your needs
We know how difficult it can be when you've been wronged. That's why we take care of your needs by not charging any up-front fees.
Fast application approval
Our FREE consultation puts you in touch with a representative to discuss your case. They can help you start the legal process with the support you need.
Available 24/7
When you've been wronged, you want to be able to reach out any time of day or night. Our team is standing by to help you when you need it most.
We have helped countless Californians win their legal battles time and again. Our team of lawyers are experienced in litigating even the toughest cases. Let us fight for what you deserve.
FIND OUT
WHY WE ARE
SO EFFECTIVE
No company is too big, too wealthy, or too connected to get away with treating people unfairly.
We rebalance the power, we will fight for you, and we're not afraid to take on any company or industry. Whether it's a regional, national, or Fortune 500 company, we demand justice with great skill.
YEARS OF COMBINED LEGAL EXPERIENCE
How Do Mr. Justice's Attorneys Help?
WE HANDLE THE HARD STUFF
PREPARE
We trust you. And we take the extra step to corroborate your truth and conduct a pre-lawsuit filing investigation to uncover the necessary facts before the discovery process begins.
INVESTIGATE
We leave no stone unturned in the discovery process. Our lawyers take and defend depositions when necessary.
LITIGATE
We fight as long as necessary, even if that means going to trial. But we also understand that delayed justice is injustice and therefore if we can maximize your recovery by way of an early settlement, we will explore that opportunity as well.
How Can We Help
Being treated unfairly at work? Suffered an on the job injury? You could be owed significant compensation. Complete the form to see if you qualify.
Thank you!
Your submission has been received. We will contact you shortly!
Treated Unfairly? Fight for What Belongs to You.
FREQUENTLY ASKED QUESTIONS
WHEN SHOULD I CONTACT A LOS ANGELES EMPLOYMENT LAWYER?
You should contact an employment law attorney as soon as you suspect there is an issue at work, you feel uncomfortable with how you're are treated, or have been wrongfully fired.
HOW MUCH DOES AN EMPLOYMENT LAWYER COST?
Lawyers for Justice, PC offers free consultations AND works on a contingency fee basis, which means clients do not pay for legal services unless they win their case.
WHAT CAN AN EMPLOYMENT LAWYER DO FOR ME?
A Los Angeles employment lawyer can help with age discrimination, wage and hour disputes, sexual harassment, worker's compensation, and more issues regarding mistreatment in the workplace.
HOW DO I FIND THE BEST EMPLOYMENT LAWYER?
Lawyers for Justice, PC has won numerous awards. Both the firm and its attorneys are continually recognized by some of the most prestigious legal publications and reports. The firm's reputation speaks for itself. Millions of dollars have been recovered for California employees; that's why they keep going back to the lawyers at LFJ.
Free consultation
Treated Unfairly? Fight for What Belongs to You.
CASE EVALUATION
Take Back What is Yours
We take on the toughest cases and we'll be your strongest voice.
Get in touch for a free consultation to find out how we can help you take back what's rightfully yours.
or Call Us on:
Thank you!
Your submission has been received. We will contact you shortly!